Bobrick B-7507 115V #889 Grey Recessed AirCraft Automatic Hand Dryer (DISCONTINUED)
This unit has been discontinued.
This AirCraft series commercial hand dryer grey iron-casting is finished in high-gloss, acid-resistant, multicoat vitreous
enamel, in either ivory or grey. It is equipped with a two-position, self-returning, chrome-plated air-outlet nozzle. The air-outlet opening is equipped with a vandal resistant grille. The hand dryer may be mounted at heights specified for children.
Compare
Description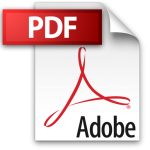 Technical Data